Category :

General

/

Posted By :

Sam George

/

Comment :

0
That is right. Not every wedding results in a marriage automatically. No matter how wonderful or opulent the wedding ceremony and party may be. No matter where it was held or who officiated the wedding. No matter how the couple met or why you decide to get married. No matter how perfect the couple looks or how elaborately honeymoon was planned.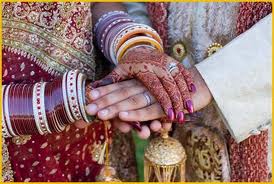 Remember wedding a day event and marriage is lifelong journey. Often we spend so much time preparing for the day event and hardly take any effort in preparing for the marriage. Wedding preparation seldom prepares a couple for the real life together. No wonder 'happily ever after' evades many couples these days!
Couples want the exhilarating feeling of the wedding to last forever. Life is not a grand party with friends and family. Real life is lived sometime mundane and even boring routines. Ups and downs of life where the couples conviction and intimacy is nurtured. The relationship skills and intimacy a couple longs for is developed over a lifetime and cannot bought at a store. It takes time, lots of efforts and intentionality.
Most couple getting married want the relationship to last a lifetime. They take vow 'till death do us part.' Most traditions believes in the permanence of marriage. Jesus taught that 'What God has joined together, let no one put it asunder' (Mk 10:9).
Another wedding season is upon us. Please download a guide to preparing for your marriage – Before the wedding Bells. For Amazon Kindle or BN Nook.
Check out – www.theweddingbells.org